Diana Miles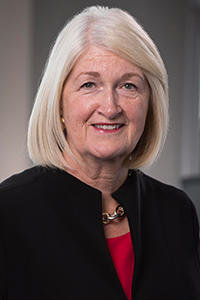 Diana Miles was appointed as President and Chief Executive Officer of WorkSafeBC in December 2014. She is responsible for overall strategic direction and executive leadership of the organization.
Ms. Miles joined WorkSafeBC in 2004 as Senior Vice President, Operations (Worker and Employer Services). She provided senior leadership and direction to the organization's major operational and service areas including prevention and enforcement, industry and labour, claims management, return to work, vocational rehabilitation, clinical services, business continuity, and assessments services.
Prior to joining WorkSafeBC, Ms. Miles had extensive executive experience in human resources management in the private sector retail industry.
Ms. Miles has recently completed six years as British Columbia's representative on the Council of Governors of the Canadian Centre for Occupational Health and Safety Board (CCOHS). She has also served as a member of the board of directors of the SHARE Family & Community Services Society, the Chair of the Board of Directors of Douglas College, and as a member of the CKNW Orphans' Fund Board.