Shane Jensen, MA, CEC
Senior Principle for New Quest Coaching & Consulting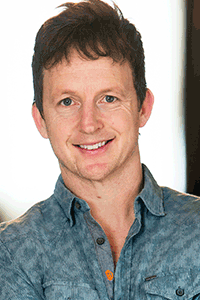 Shane is a dynamic consultant with over 15 years of consulting experience in the field of organizational development, leadership performance and human resources. His professional focuses include organizational change, leadership and team development, change management, strategic planning, and leadership coaching with a passion for employee attraction, retention, and engagement practices. Shane recognizes the roles that organizations and leaders need to play to ensure success in a marketplace that continues to face unprecedented economic and labour changes.
Shane is the founder and senior principle for New Quest Coaching & Consulting, which has become a leader in Western Canada with their work around human resources, organizational development and executive and leadership coaching. New Quest Coaching & Consulting has also received critical acclaim for its ground-breaking research in todayís labour market.
Shane is a sought after speaker and facilitator. He has travelled extensively to give keynotes and workshops, sharing research results, insightful solutions and ideas for leaders and organizations around building highly engaged teams, workplaces and also at the same time ensuring bottom line results. Shane has extensive experience working with both profit and non-profit organizations, including government and health care. He is also well versed in working with unionized environments and has achieved great success in providing win-win situations for all parties.
Shane holds a Master of Arts (MA) with a specialization in Leadership & Organizational Development from the Leadership Institute of Seattle, and has a degree in Psychology from the University of Victoria. He is also a highly experienced and certified executive coach. In the coaching field, he is a member of the International Coaching Federation, which is renowned for its globally recognized credential program. He also holds a Graduate Certificate in Executive Coaching from Royal Roads University (CEC) and is the Executive Coach for The Banff Centre - Peter Lougheed Leadership Institute. Shane is a qualified Myers Briggs Type Indicator (MBTI) and certified facilitator for Achieve Global, a leader in the field of training and development for organizations, teams and leaders. Shane is also a proud member of the Canadian Association of Professional Speakers (CAPS) and the Global Speakers Federation (GSF).
Presentation title: The Multigenerational Client: How to communicate effectively to build trust and rapport
Recent and ongoing huge demographic shifts in our population are changing our workplace and how we communicate and work with our clients. The reality is that healthcare providers, fellow employees and organizations, both large and small, are beginning to feel the impact of trying to communicate effectively with clients and even each other, who come from one of four different demographic generations. Each generation brings their own set of values, expectations and markedly different attitudes towards work, health and wellness, behaviour change, and communication. All of this translates into different behaviours in the workplace and in interactions with clients, including differing expectations and communication styles, which can have direct impact on client satisfaction and the healthcare providerís job satisfaction.
The presentation is designed to give participants some great information and insights to help them with their goal of communicating effectively to build trust and rapport with each of the four distinct generations, whether they are clients or even fellow WorkSafeBC providers/employees. A highly entertaining and interactive presentation which is based upon the ongoing longitudinal research that New Quest Coaching & Consulting has been doing with the four distinct generations that make up todayís demographics.